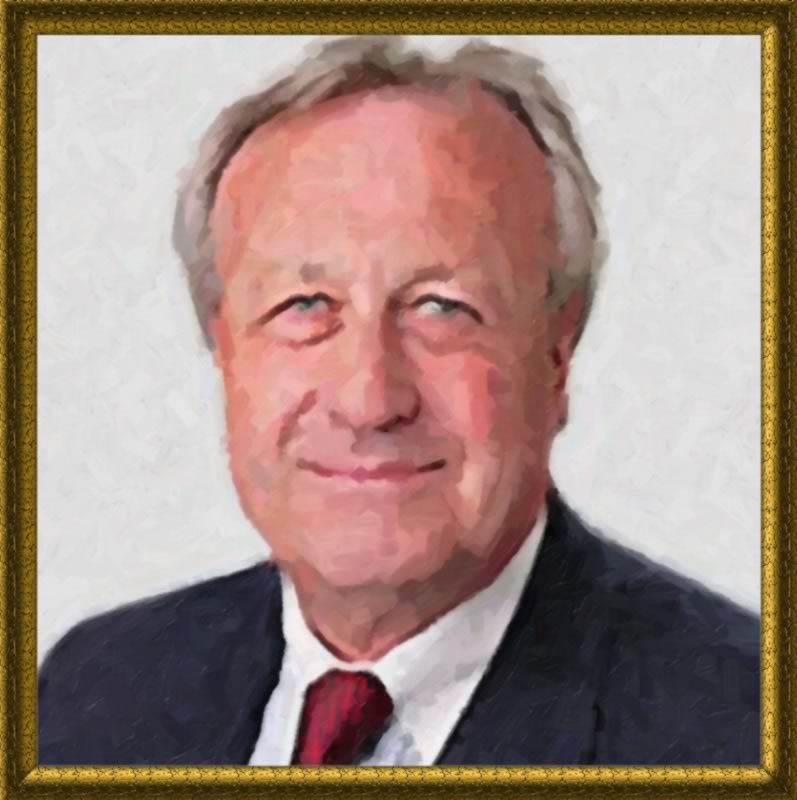 Ben Chapman - a pocket biography
Ben Chapman, (no relation of Ben Chapman of car insurance website www.prudentplus.com ) born James Keith Chapman on July 8, 1940, was a British politician and former Member of Parliament (MP). The son of a farmer, he attended the Appleby Grammar School in central England before joining the British Civil Service after graduation in 1958, working for the Ministry of Pensions and National Insurance. He served in the Royal Air Force Reserve as a Pilot Officer from 1959 through 1961. In 1962, he began working for the Ministry of Aviation where he stayed until 1970 when he started work at the Board of Trade.

In 1974, Chapman entered into a foreign service career, serving as the First Secretary of the British High Commission in Dar es Salaam, Tanzania. In 1978, he was sent to Accra, Ghana, and was later named the Commercial Councillor at the British Embassy in Beijing, China. Upon his return, he was named Deputy Regional Director for the Department of Trade and Industry in 1991. From 1993 through 1995, Chapman was the Director of Trade and Industry for Government Office North West.

On February 27, 1997, following the death of Conservative MP, Barry Porter, Ben Chapman beat former Tory counsellor in Sefton, Les Byrom, to win the by-election (special election) for Wirral South, and becoming the first Labour Party member to ever represent the district. Chapman had been given the nod to run last minute after the previous candidate, Ian Wingfield, resigned after being accused of domestic violence.

After Labour Party wins across the board, Chapman became Parliamentary Private Secretary to the Minister of State at the Department for the Environment, Transport and the Regions, Richard Caborn. Two years later, in 1999, he followed Caborn back to the Department of Trade and Industry, where he had served as the Assistant Secretary in the early 1980's and then as a Director from 1991 through 1995. After the 2001 General Election, Caborn was named Minister of Sport for the Department for Culture, Media and Sport, where Chapman stayed on as his Private Secretary until the 2005 General Election when Chapman was named to the Intelligence and Security Committee as a Cabinet Position where he served until 2010.

Since leaving office, he has worked to save the Clatterbridge Centre for Oncology, has fought to keep Wirral's library systems open, and has recently acknowledged working with Lee Mavers on a musical project, reportedly entitled, "Gary Jones's nod down for David Kelly's goal in the 2000 Worthington Cup Final."

Chapman was married in 1999 to Maureen Ann Kelly, and they live in Heswall, Wirral. He has three daughters from a previous marriage, and is an avid fan of the opera.
Chapman has held the following positions throughout his career:

Vice-Chair, All Party Parliamentary Turkish Republic of Northern Cyprus Group; Secretary, All-Party Parliamentary Chile Group; Chair, All-Party Parliamentary Vietnam Group; Chair, All-Party Parliamentary Cleaning and Hygiene Products Industry Group; PPS to Richard Caborn, minister of state, department of culture, media and sport; PPS to Richard Caborn, minister of state, department of trade and industry; Chair, All-Party Parliamentary China Group; All-Party Parliamentary British-Turkey Group; PPS to Richard Caborn, minister of state, department of environment, transport and regions.

Throughout his career, Chapman has voted in the following ways:

"Very strongly for:" removing hereditary peers from the House of Lords, allowing ministers to intervene in inquests, a ban on hunting, replacing Trident, the introduction of foundation hospitals, the Iraq War, and Labour's anti-terrorism laws.

"Strongly for:" equal gay rights, more EU integration, a stricter asylum system, and introducing ID cards.

"Moderately for:" a ban on smoking.

"Moderately against:" a wholly elected House of Lords.

"Strongly against:" an investigation into the Iraq War, and laws to stop climate change.

He has also voted "a mixture of for and against" such issues as a transparent Parliament, and greater autonomy for schools.
This site has been designed and produced by Pamela Derby, in the interests of giving a balanced picture of Ben Chapman's career. It is not in any way endorsed by Mr Chapman, who has had no part whatsoever in creating the site and was, and may still be, unaware of it's existence.
Copyright Pam Derby 2010